Foam Parties

These Foam Parties are fun for all ages! These are NEW to North Alabama and we present to you the Best Foam Experience you will ever witness!! We will have a trained professional operate a foam cannon that will blast foam and fill up a 40' x 40' area in a matter of a few minutes while you dance and play! I promise every age group will enjoy this from toddler to Grandparent. We supply the cannon, music system, and beach balls. We handle everything from setup to takedown.

If you have a group of more than 30, we suggest renting 2 cannons at your event. We have 2 cannons to make your event that much more Awesome!!

Just click 2 under quantity!!!

LOOK INTO GENDER REVEAL AND GLOW PARTIES!!!

Glow parties are perfect for any birthday, Sweet 16, Night event, Glow foam will make any event that much more awsome!!

Gender Reveal parties will feature pink or blue foam to announce the gender to family and friends!!

Booking is SUPER easy!
Pick your Foam Party

Pick your date and time

Input your information as well as the event information

Pay at least deposit to reserve
PLEASE CALL OUR OFFICE 256-970-5867 IF YOU DO NOT SEE YOUR CITY SO WE CAN MAKE
ARRANGEMENTS TO DELIVER TO YOU!!! We WILL travel up to 2.5 hours from us for Foam Parties!!!
30 min Foam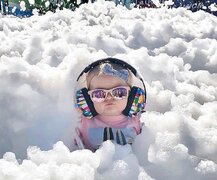 1 hr foam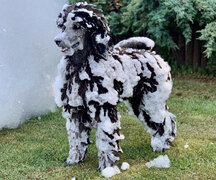 2+ Hours foam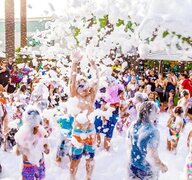 1 hour Glow Foam Party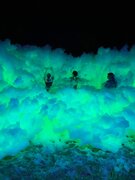 2+ hour Glow Foam Party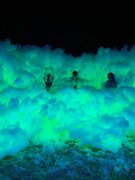 30 min Gender Reveal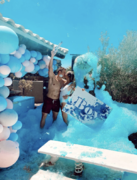 1 hour Gender Reveal